Meet Our Donors
On behalf of the Retirement Housing Foundation, we would like to thank all of our current donors for their generosity and support. Here are some of their stories.
---
People Helping People: Bill Warrick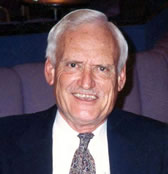 "My appreciation of Retirement Housing Foundation's mission and mode of operation began in the early 1990's and matured rather quickly to the high level where it continues today. The process was hastened by the opportunity to attend occasional RHF meetings and to visit their communities in California and several other states," says William (Bill) Warrick.
---
Teri & Kiku Kawata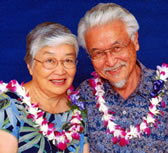 Rev. Dr. Teruo Kawata, member of the RHF Board of Directors, fondly remembers that fateful day in the 1970's when he met our founder, Rev. Clark Harshfield.
At the time Dr. Kawata was the United Church of Christ (UCC) Conference Minister in the Central Pacific Conference (Oregon and Southern Idaho). The Portland area was in great need of senior housing, so Dr. Kawata asked Rev. Harshfield if RHF could build in the Portland area.
---
Ray East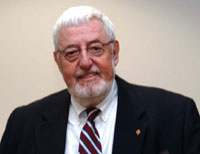 Ray East is dedicated to the mission of RHF. As a member of the Circle of Friends, he feels there is not a better feeling than knowing that his planned gift will allow RHF's mission to continue. When he joined the RHF Board of Directors in 1995, he was told by Jean Moore Warrick, a fellow RHF board member and Circle of Friends member, "When one of our community residents takes you by the hand and says, 'I don't know where I would live if it were not for RHF', then you know why we serve RHF and why the important work of RHF must continue after we are gone."
---
Jean Moore Warrick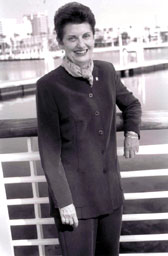 Chairperson, Board of Directors 1994 to 1999
Jean Moore Warrick was a RHF board member for over 25 years. She passed away on December 14, 2004. During her career, she was Director of Emergency Planning for Atlantic Richfield Company. Her initial involvement with the RHF family was as a member of the Advisory Board for The Angelus Plaza in downtown Los Angeles while employed with ARCO. She joined the RHF Board in 1983 and chaired the Board from 1994 to 1999.
---
Lydia Cerveny, Wanda Haudek and Elsie Valek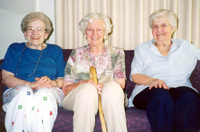 We are nicknamed "the three sisters," and became charter members of the RHF Circle of Friends in 2002 when we informed the RHF Fund Development Department of our bequest arrangement to RHF.
All of us were born and raised in Cleveland, Ohio and moved to California in the 1950's and in the 1970's. We moved to an RHF community Sun City Gardens located in Sun City, CA. in 2001. We have been very happy and grateful for the wonderful care we receive each day here.
---
Major Fitzhugh L. O'Neill, Jr.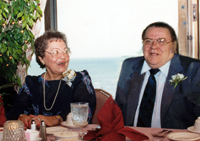 We are pleased to welcome a very special donor into our Circleof Friends, Major (Ret.) Fitzhugh O'Neil, Jr. "Hugh" has lived at Bishop's Glen since July 1996.
Hugh was born in Norfolk, VA and grew up in New York City during the depression. As a child, he admired police officers and firefighters for their devotion to their community and had ambitions of someday being in one of those professions. He also dreamed of someday being a pilot. As years went by, Mr. O'Neill came to realize his childhood fantasies as he ventured into his many careers.